About Us
Our Team
Master Jeweler – Rupert Scheufler
Rupert Scheufler was born in Vienna,Austria where he did his apprenticeship in jewelry making and achieved his Masterdegree in Fine JewelryMaking.
In 1984 he moved to the USA and settled in Connecticut where he worked for several jewelers in the Stamford – Greenwich area.
After 10 Years of freelancing he joined Grunbergerjewelers in 1999 where he handles all one of a kind and inhouse designs.
One of his specialties is to create practical and applicable, intricate mechanisms for jewelry designs. He also designs and makes one of a kind pieces on a larger scale including vases, clocks, boxes and the like in Sterling Silver.
Award Winning Designer – Yupadee Kobkulboonsiri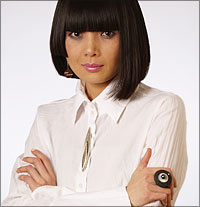 A prolific designer and F.I.T cum laude at third generation salon, Grunberger Jewelers.
Yupadee has been recognized and awarded internationally as the first American winner of the World Gold Council's Gold Virtuosi Award among many other honors. "To create something glamorous is not difficult, but something glamorous yet unexpected is a challenge".
Celebrating
111 Years
In Stamford